Ivan Mutis
Consultant & CEO of GM&L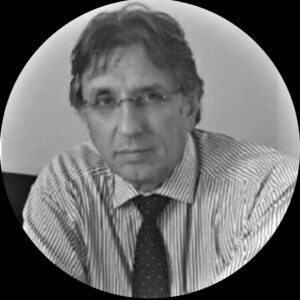 Iván Mutis is currently President and CEO of Gooljar, Mutis & Lombana (GM&L), Strategic Consulting for New Markets; a company focused on the opening and development of international markets with special emphasis on the US and the Latin American Market.
Mr. Mutis is an Engineer from the Pontificia Universidad Católica de Valparaíso, in Chile and has a Master's Degree in Business Administration (MBA) from ESADE Business School in Barcelona, Spain.
Born in Chile in 1956, he settled in Barcelona in 1982. For professional reasons, he has resided in the United States, Spain, Colombia, Chile, the Dominican Republic, and Senegal.
In recent years he shares his time and residence between Florida in the USA and Barcelona, in Spain.
Mutis has been a consultant in the development and implementation of new businesses for more than 20 years: in Europe, North America, Central America, and South America and from 2008 to 2010 in Development Projects and Financial Engineering in Western Sub-Saharan Africa.
Currently, and since 2014, he has served as Collaborator with the International Trade Hub at SeaPort Manatee. He assists Latin American and European companies that want to invest or initiate activities in the American and Latin American markets. He is simultaneously working with American companies and organizations, especially the South of Florida in the United States, whose aim is to address international markets.
In addition, he is working on the development and application of the following projects:
-"Building Bridges" in collaboration with the Port of Manatee in Tampa Bay: Aims to establish a business collaboration bridge between Europe and South Florida.
– Business Opportunities Program 2017-2018: Aims to seek business opportunities offered by various American markets to the American investor. He had much success in being able to interest 18 countries including Europeans, Latin American and Asians. Each country has participated in the Business Opportunities Program at the International Trade Hub at SeaPort Manatee during the years 2017 and 2018, fulfilling one of the main objectives of this program. The overall objective is to place Manatee and Sarasota County on the map of Florida's international business.
– Soft Landing Program: Strategic assistance program for foreign companies that plan to start business activities, mainly in the United States of America, as well as some European countries.
Previously, he worked with large transnational companies, such as Master Builders Technologies (Martin Marietta USA), Euco-Holderbank Holding (USA – Switzerland) and Ciments Molins – Lafarge (Spain – France), and spent many years of his professional career holding senior positions in same.
Among his last activities, he assisted as consultant and Chief Business Development Officer in the tourism, wine, and real estate development project of Ocoa Bay in the Dominican Republic. Additionally, he served as collaborator with the Broward Innovation HUB, in terms of financing and start-up markets of national and foreign origin.
In February 2014, he developed and managed the twinning between the city of Fort Lauderdale in the United States and the city of Mataró (Barcelona) in Spain; for which he was named Spain Country Chair of Fort Lauderdale by the Greater Fort Lauderdale Sister Cities International.