Carlos Buqueras
CEO International Trade Hub at SeaPort Manatee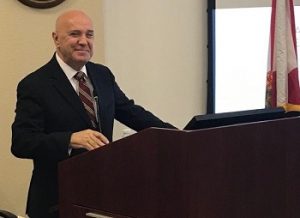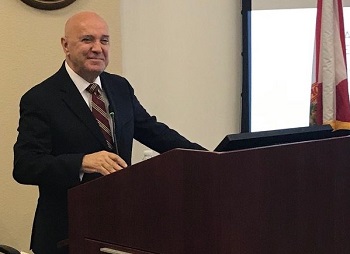 With nearly a quarter century of distinguished Florida port leadership, SeaPort Manatee Executive Director Carlos Buqueras is globally renowned for his visionary achievements in all facets of seaport business development and operations, including containerized, bulk and breakbulk cargos, as well as cruise and ferry industry prominence.
Prior to taking the helm at SeaPort Manatee in January 2012, Mr. Buqueras served 22 years as director of business development at Port Everglades in South Florida's Broward County, responsible for $100 million
in annual port revenue.
In 2014 Mr.Buqueras noticed Manatee County and Florida as a whole was missing a vital piece in today's growing economy and globalization. That's when the International Trade Hub at SeaPort Manatee was made. A HUB like no other, focusing soly on International Trade.