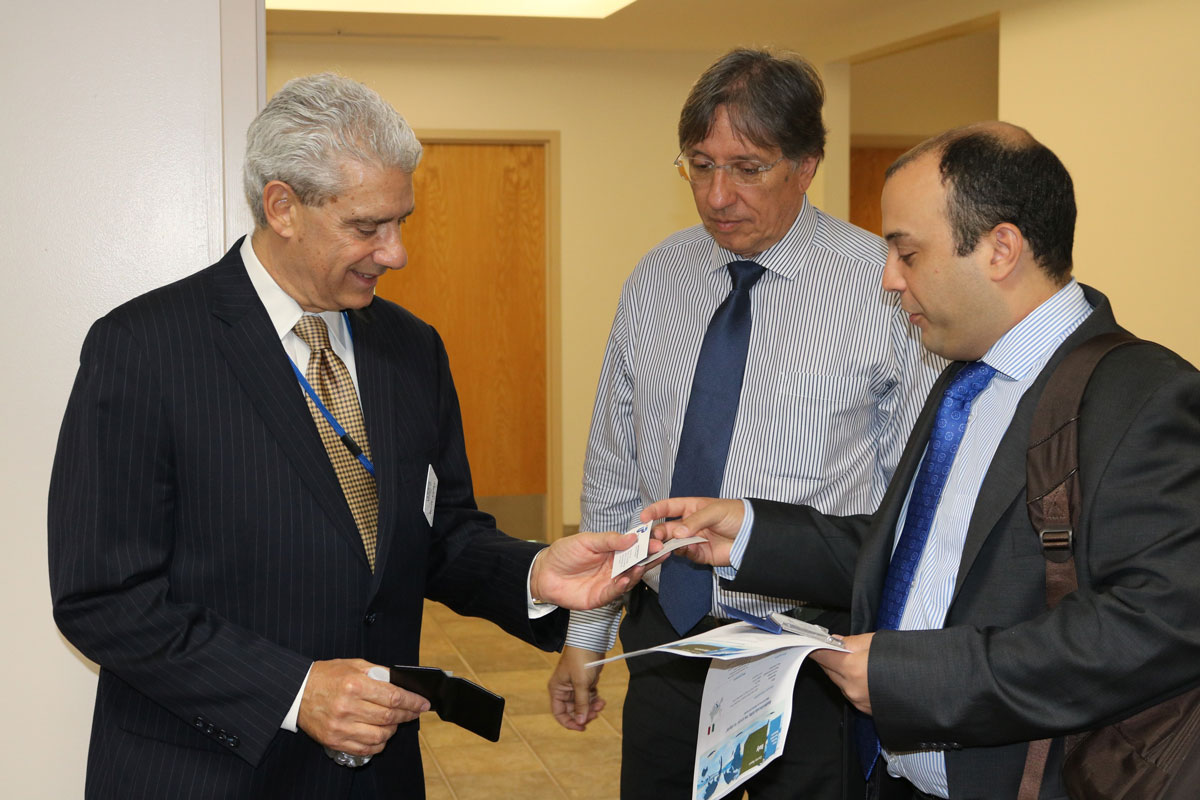 PALMETTO, Fla. – The International Trade Hub at SeaPort Manatee has kicked off a series of workshops encouraging innovative commercial ties with European and Latin American businesses.
The hub, which already hosts 15 international companies at the SeaPort Manatee Intermodal Center, drew nearly 40 participants to its April 27 workshop, which focused on Southwestern European and Colombian opportunities.
"Educating local businesses on international market opportunities while offering world-class supply chain solutions is vital to fostering enhanced trade," said Carlos Buqueras, SeaPort Manatee's executive director. "We see these workshops – and the trade hub itself – playing an integral role in assisting businesses in identifying global growth potential, which ultimately should mean more jobs for Southwest Florida."
International speakers at the full-day workshop included Pere Casanova, Barcelona, Spain-based economist with the Brosa legal and economic services firm; Jaume Estruch, executive director of ACR Estruch International Business, a Barcelona-based consulting firm; and J. Rafael Daste, investment manager at Cali, Colombia-based Invest Pacific.
State and local presenters, in addition to Buqueras, included Jorge Riano, manager of international logistics and supply chain at Enterprise Florida; Fermin Miranda, international committee chairman of the Bradenton Area Economic Development Corp.; Michael Gallen, vice president of public policy at the Manatee Chamber of Commerce; and Karen Stewart, Manatee County's economic development program manager.
The workshop was led by Iván Mutis, chief executive officer of Miramar, Fla.-based GM&L Strategic Consultancy for New Markets, who serves as coordinator of the International Trade Hub at SeaPort Manatee.
The International Trade Hub at SeaPort Manatee, founded in 2014, serves as an incubator for global commerce and technological innovation. While the hub hosted the first workshop at the SeaPort Manatee Intermodal Center, additional programs also are planned for coming months in Europe and Latin America.
Located "Where Tampa Bay Meets the Gulf of Mexico," SeaPort Manatee is the closest U.S. deepwater seaport to the expanding Panama Canal, with 10 40-foot-draft berths serving container, bulk, breakbulk, heavylift, project and general cargo customers. The port generates more than $2.3 billion in annual economic impact for the local community, while supporting more than 24,000 jobs, without levying ad-valorem taxes.