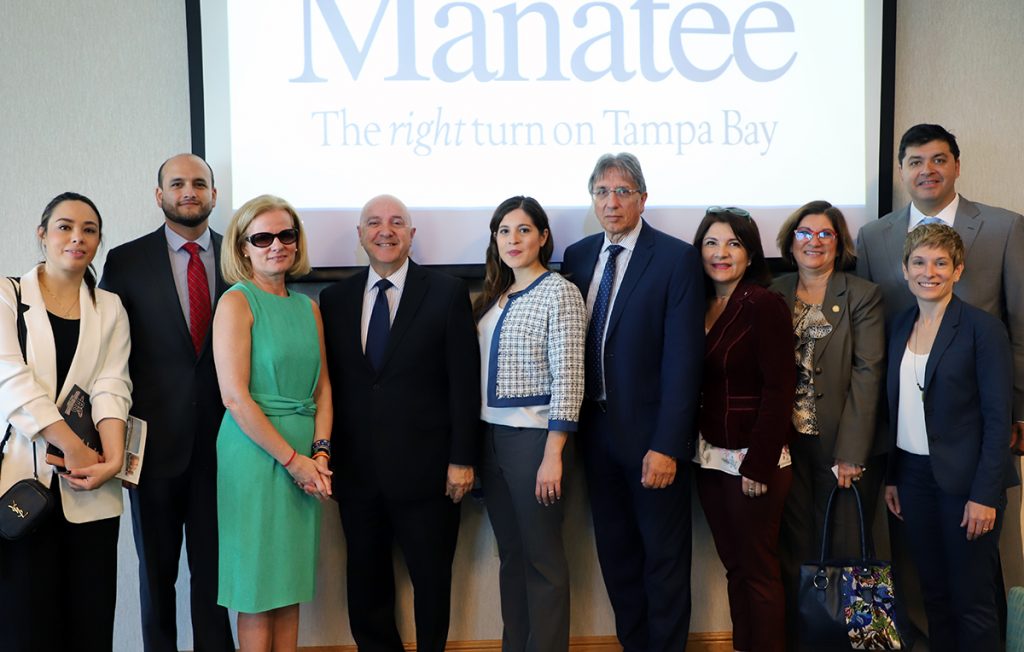 SeaPort Manatee officials are encouraged about expansion of international commerce following a joint meeting with trade commissioners from eight countries.
"This is the first time we've had so many trade commissioners assembled at one location," Carlos Buqueras, executive director of SeaPort Manatee, said of the International Trade Hub at SeaPort Manatee's hosting Thursday [Feb. 22] of representatives from Canada, Chile, Colombia, Guatemala, Honduras, Mexico, Peru and Spain. The nations constitute the majority of board membership of the International Trade Commissioners of Florida (INTRADE).
"This unique gathering further places SeaPort Manatee and Manatee County on the radar screen of companies seeking to pursue investment and trade opportunities in Florida," Buqueras added.
Juan C. Barrera, deputy director for the United States of ProColombia USA and president of INTRADE, commented, "SeaPort Manatee already plays an important role in handling Colombian imports and exports, as well as substantial trade with other INTRADE country members, and clearly offers prospects for significant additional international commerce."
Vanessa Baugh, chairwoman of the Manatee County Port Authority, said, "We are honored to host this influential group. Expanding commercial ties with these countries will help strengthen SeaPort Manatee's position as a vital economic engine for Manatee County while connecting global interests with the fast-growing consumer base of Central and Southwest Florida."
Since opening in 2014, the International Trade Hub at SeaPort Manatee has been integral in expanding global connections for the port and Manatee County enterprises. In recent months, the hub has been individually visited by business leaders and trade officials of numerous countries.