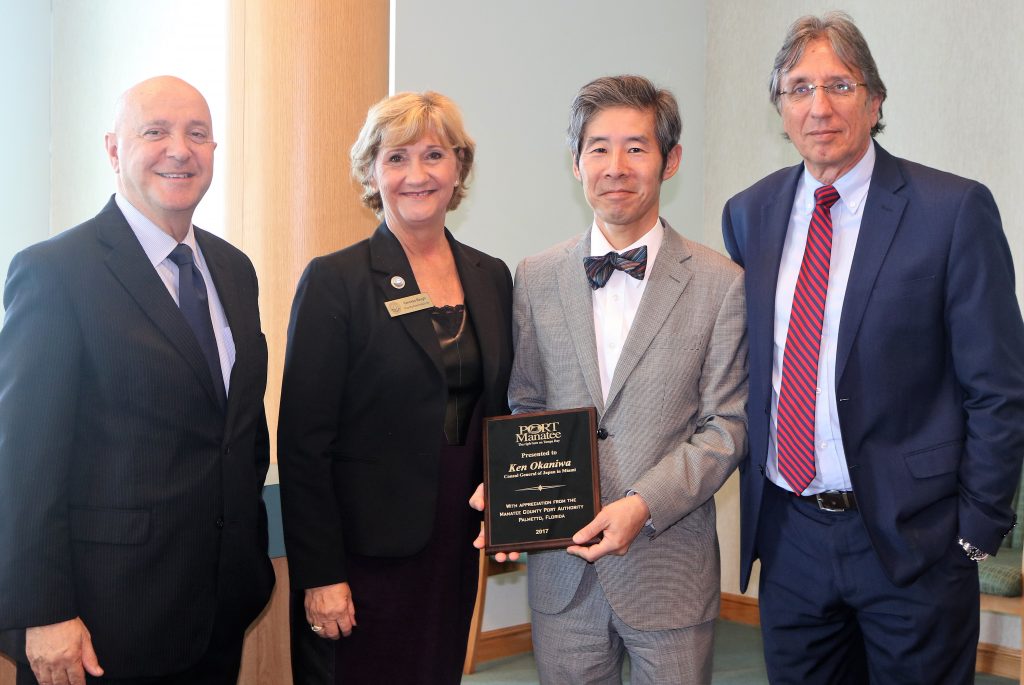 SeaPort Manatee and Japan are strengthening commercial connections with the visit today [Dec. 15] of the Asian nation's top Florida-based official to the port and its global trade hub.
Following a luncheon presentation at the International Trade Hub at SeaPort Manatee and meetings with area business leaders, Ken Okaniwa, Consul General of Japan in Miami expressed his interest in learning more about the area and promoting business ties with Japan.
Japan already is the No. 2 source of imports coming into Florida, with the more than $6.5 billion in Japanese goods entering the Sunshine State trailing only China among trade partners. Also, Japan has historically been the No. 1 country for foreign direct investment in Florida. Nearly 200 Japanese companies combine to account for about 24,200 Florida jobs, according to Okaniwa.