Presentation of Business Opportunities in EL SALVADOR – Test
17 October, 2017
9:00 am to 10:00 am
Intermodal Building, Port Manatee
+1 941 721 2370
event description
We at the International Trade Hub at the SeaPort Manatee are pleased to invite you to attend the presentation of Business Opportunities in EL SALVADOR. This presentation will take place during the SeaPort Manatee's Authority meeting at the Intermodal Building, 3rd floor, on Tuesday, August 17th.
We hope to meet you there!
5:30 PM — 6:00 PM
Professional, able to interact with vendors/clients
6:00 PM — 6:30 PM
Ability to take a big picture idea and run with it
6:30 PM — 7:00 PM
Works well both independently and as part of a team
7:00 PM — 7:30 PM
Knowledge of SPSS or other analytical software
7:30 PM — 8:30 PM
Personal accountability and strong work ethic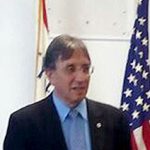 Ivan Mutis
Ivan Mutis is the President & CEO of Gooljar, Mutis & Lombana Strategic Consultancy for New Markets.
2017-10-17 09:00
2017-10-17 10:00 am
Europe/London
Presentation of Business Opportunities in EL SALVADOR – Test
[vc_row][vc_column offset="vc_col-lg-9"][stm_events_information css=".vc_custom_1484549823001{margin-top: -18px !important;}"][vc_column_text] <h3>event description</h3> <div class="wpb_text_column"> We at the International Trade Hub at the SeaSeaPort Manatee are pleased to invite you to attend the <strong>presentation</strong> of <strong>Business Opportunities</strong> in <strong>EL SALVADOR</strong>. This presentation will take <strong>place</strong> during the <strong>SeaSeaPort Manatee's Authority meeting at the Intermodal Building</strong>, 3rd floor, on Tuesday, <strong>August 17th</strong>. We hope to meet you there! <a href="https://www.internationalhubseaportmanatee.com/wp-content/uploads/2017/07/FLYER-EL-SALVADOR-PRESENTATION-2017-ITH@PM.pdf">FLYER EL SALVADOR PRESENTATION 2017 ITH@PM</a> </div> [/vc_column_text][vc_row_inner css=".vc_custom_1484550790519{margin-bottom: 16px !important;}"][vc_column_inner width="1/2"][vc_custom_heading text="event program" font_container="tag:div|font_size:18px|text_align:left|color:%23222222|line_height:45px" google_fonts="font_family:Montserrat%3Aregular%2C700|font_style:700%20bold%20regular%3A700%3Anormal" el_class="border_base_color" css=".vc_custom_1484718670737{margin-bottom: 7px !important;border-top-width: 3px !important;padding-top: 22px !important;border-top-style: solid !important;}"][vc_column_text] <ul> <li><strong>5:30 PM — 6:00 PM</strong> Professional, able to interact with vendors/clients</li> <li><strong>6:00 PM — 6:30 PM</strong> Ability to take a big picture idea and run with it</li> <li><strong>6:30 PM — 7:00 PM</strong> Works well both independently and as part of a team</li> <li><strong>7:00 PM — 7:30 PM</strong> Knowledge of SPSS or other analytical software</li> <li><strong>7:30 PM — 8:30 PM</strong> Personal accountability and strong work ethic</li> </ul> [/vc_column_text][/vc_column_inner][vc_column_inner width="1/2"][vc_custom_heading text="our speakers" font_container="tag:div|font_size:18px|text_align:left|color:%23222222|line_height:45px" google_fonts="font_family:Montserrat%3Aregular%2C700|font_style:700%20bold%20regular%3A700%3Anormal" css=".vc_custom_1484718679743{margin-top: 0px !important;padding-top: 28px !important;padding-bottom: 17px !important;padding-left: 40px !important;background-color: #f2f2f2 !important;}"][vc_column_text css=".vc_custom_1507629063636{margin-bottom: 0px !important;padding-right: 40px !important;padding-bottom: 14px !important;padding-left: 40px !important;background-color: #f2f2f2 !important;}"]<strong><img class="alignleft wp-image-1310 " src="https://www.internationalhubseaportmanatee.com/wp-content/uploads/2016/04/ivan-mutis-150x150.jpg" alt="" width="71" height="71" />Ivan Mutis</strong> Ivan Mutis is the President & CEO of Gooljar, Mutis & Lombana Strategic Consultancy for New Markets.[/vc_column_text][stm_staff_bottom][/vc_column_inner][/vc_row_inner][stm_events_form][/vc_column][vc_column offset="vc_col-lg-3"][stm_sidebar sidebar="1825"][/vc_column][/vc_row]
Intermodal Building, Port Manatee
save event to calendar